After waking up early this morning, we headed on an early morning trek to the monument known as The Four Corners. The Four Corners is the exact point on the US map where the states Utah, New Mexico, Arizona and Colorado meet. So, conceivably, you can be in all four states in seconds. And judging by this video, we were - and the results were a little dangerous...
State Nausea
from
Ragtag Productions
on
Vimeo
.
Here are some photos from the Four Corners...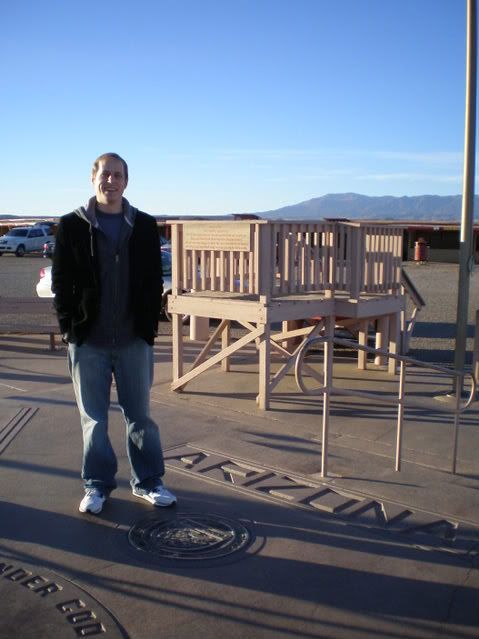 Today was a big day. We hit up the Four Corners, The Grand Canyon, The Hoover Dam and Las Vegas in one day. And guess what? I'm in Las Vegas now. And personally, I want to eat some buffet, then wander around the strip, rather than blog about our Grand Canyon adventures. So, I'm off. But, I will give your a preview of a little detour we took on the ride from Arizona to Nevada. A little detour that was a place right out of history...