Yesterday, Brian, Angel, Patrick and I met in Astoria to determine what route we would be taking in our drive across country. Since the move is a mere week away, Brian and Angel's apartment was almost completely packed up. It kind of looked like the first episode of "We Need Girlfriends," right before Sarah dumps Tom.
Our first order of business was an important one. While scanning through Angel's apartment, we noticed his "Bad Boys II" poster was still hanging on his wall. We asked him if he was going to keep it and he said he was. "It's not going in the living room," Patrick and I told him. Angel refused to say whether or not it would go in the living room. We told him we would love to have "The Terminator" poster in the living room, but we were voting against "Bad Boys II."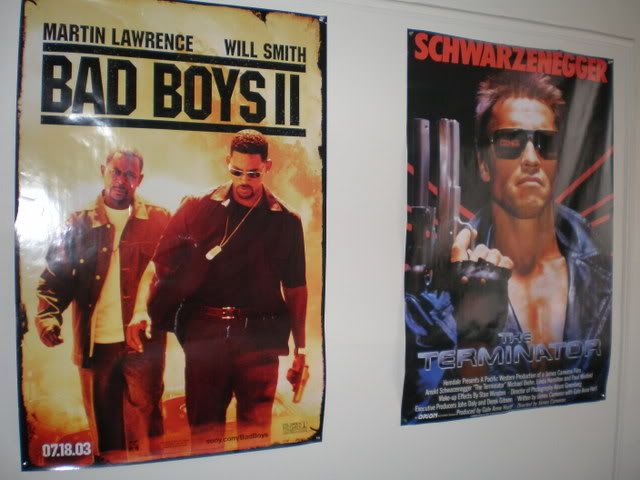 After about twenty minutes of debate, we decided to put this conversation on hold to move on to more pressing topics. First of all, we have too much stuff. Between the four of us we have five television sets. We decided to leave a couple behind. It was painful.
Now, Google Maps gave us the following route as the most direct from New York to Los Angeles.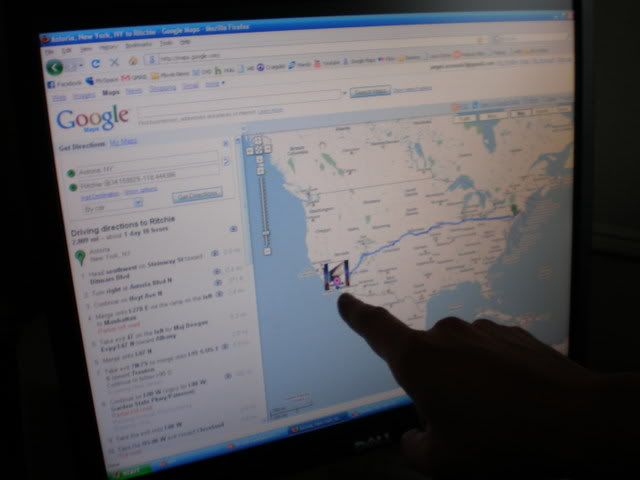 But seeing as how this is our first trip across country, we wanted to take a more scenic route. We all had different places we wanted to visit. Patrick was interested in Metropolis, Illinois and the World's Biggest Ball of Twine. Brian was interested in the Grand Canyon. I was a little curious about Des Moines, Iowa. And Angel? "I hope we see a tornado when we're going through the country, because I'm going to chase it!"
Now, since we've known Angel, he's had this fantasy about leading a team of scientists through the flatlands to chase a tornado. This all stems from the movie "Twister," which I think we all realized was bad in 1996, five minutes after we saw it. Angel never realized this. He was determined to be a tornado chaser, but he said, "For like a week," ignoring the years of study that goes into chasing weather.
We discussed the possibility of driving through the south, then thought about every horror movie we've ever seen where a group of twenty somethings go on a road trip, then end up being murdered by cannibal hillbillies. All of us thought getting murdered was a bad idea, except for Angel. Angel actually said, "I want to install a CB radio into my car so I can fuck with truckers, ala Joyride." By "Joyride" he means the Paul Walker/Steve Zahn fucking with truckers horror movie from 2001.
We decided this wasn't the best idea. Instead, we all wanted to see The Grand Canyon. You're all familiar with it, right? I don't have to post a picture of it, do i? Well, good. We also wanted to stop in lovely Las Vegas. When Patrick said we shouldn't visit a Vegas stripclub, this happened...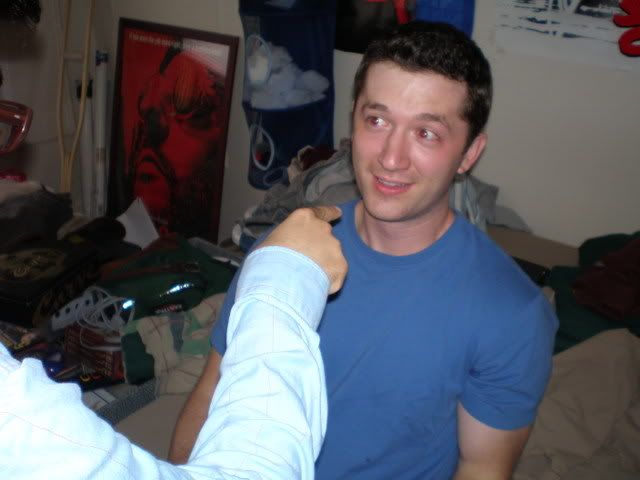 After an hour of discussion, we hammered out this route...
October 21st - New York to Cleveland, 471 miles
October 22nd - Cleveland to Chicago, 344 miles
October 23rd - Chicago to Omaha, 468 miles (Lunch in Des Moines!)
October 24th - Omaha to Colorado Springs, 610 miles
October 25th - Colorado Springs to Flagstaff, 698 miles
October 26th - Flagstaff to Grand Canyon, 74 miles, followed by Grand Canyon to Las Vegas, 203 miles
October 27th - Vegas to Los Angeles, 279 miles
So, if you happen to live near any of the areas we'll be driving through, and you see four schlubs that look like us in a rest stop or being murdered by angry hillbilly cannibal tornado truckers on the side of a road, come on over and say hello.
Ragtag Road Trip
from
Ragtag Productions
on
Vimeo
.